COVID-19
Our Remote Learning Provision document is attached to this page.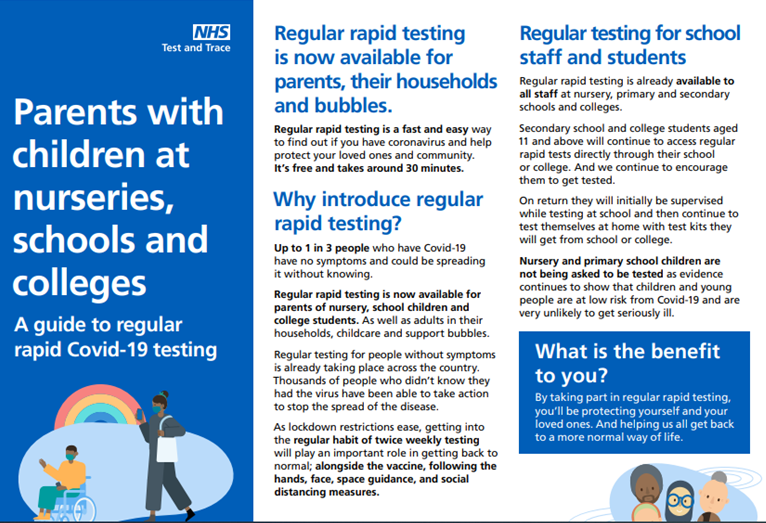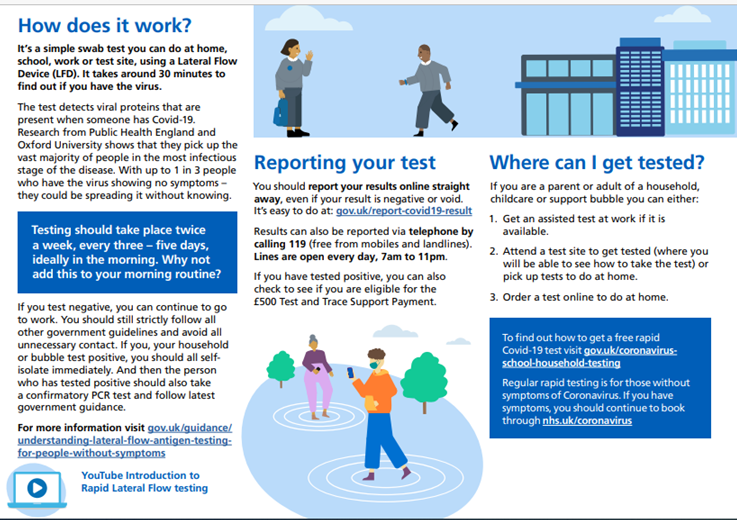 When self-isolating, pupils are expected to follow their timetables. They must go to Satchel One (SMHW) and be guided from there. They might be invited to a Zoom session, they might be asked to go to Google Classroom, or they might be guided to another online learning platform relevant to a particular subject. They will be directed as to what needs to be handed in online and what needs to be completed at home and brought back to school upon their return.
What to do if your child develops symptoms of COVID-19.
If your child displays symptoms of COVID-19, they should remain at home for at least 10 days from the date when their symptoms first appeared and arrange to have a test to see if they have COVID-19.
All other household members who remain well must stay at home and not leave the house for 10 days.
The 10-day period starts from the day when the first person in the house became ill.
Household members should not go to work, school or public areas and exercise should be taken within the home.
Household members staying at home for 10 days will greatly reduce the overall amount of infection the household could pass on to others in the community.
If you are able to, move any vulnerable individuals (such as the elderly and those with underlying health conditions) out of your home, to stay with friends or family for the duration of the home isolation period.
Symptoms
The most common symptoms of coronavirus (COVID-19) are recent onset of a:
Persistent/continuous or new cough within the last 24 hour period
high temperature at 37.8 degrees Celsius or higher
loss of, or change in, normal sense of taste or smell
If your child or anyone in your household does develop symptoms, you can seek advice from NHS 111 at:
https://www.nhs.uk/conditions/coronavirus-covid-19/symptoms/ or by phoning 111.
Social Distancing
There will be separate entrances for Key Stage 3 (Years 7, 8 and 9) and Key Stage 4 (Years 10 and 11). Key Stage 3 will enter at the top of the A corridor, the canteen end and Key Stage 4 will enter at the bottom of the A corridor, the basketball court end.
Maintaining social distancing as much as is possible and practicable is one of a plethora of requirements in the guidance that will necessitate a number of adjustments to be made to the routines and processes of the daily running of the school.
The main change will be the staggered end to the school day. Year groups will finish the school day at the following times –
Year 7 3.00pm
Year 8 3.05pm
Year 9 3.05pm
Year 10 3.10pm
Year 11 3.10pm
There are a number of aspects that parents may wish to begin considering in response to the government guidance. I would therefore ask all parents to consider the following:
Contact details - Ensuring that contact details such as phone numbers and email addresses are current and accurate.
Vigilance of illness- Ensuring that any child displaying any COVID-19 symptoms is kept at home and does not attend school. This is one of the four key controls listed by the government in its guidance.
Travel to and from school – The government guidance has explicitly asked school communities to try to walk or cycle or drive to school where possible. Where public or dedicated school buses are used for students to sit in year group 'bubble' sections and wear a face covering.
The importance of heightened hygiene – Two of the four key control measures centre around regular hand washing/sanitising and practising good respiratory hygiene by following the 'catch it , bin it, kill it' protocol. Please discuss these practices regularly with your child ahead of the September return and where possible, ensure that your child has hand sanitiser and tissues with them on arrival to school each day. Pupils will be advised to wash their hands or sanitise before they eat.
Catering arrangements – Whilst our ambition is to ensure that we are able to offer as full an onsite provision as is practicable. We would ask all parents to consider the possibility that a greater number of pupils may need to bring packed lunches into school, if operational issues mean that we need to adjust the catering provision offered.
The lunch break will be 25 minutes.
A healthy and substantial breakfast before leaving home is essential and recommended for all students.
Risk assessment
Our risk assessment is attached below, this is a working document and subject to change in line with government advice. It is important that all students and parents read these updates.
The handwashing video from the World Health Organisation is here.
Useful websites for pupils who are worried
Beat Eating Disorders and Covid 19
Useful websites to support parents/ carers