Community Well-Being
World Mental Health Day - 10th October 2020
"What we change inwardly, will change outer reality" by Plutarch
World Mental Health Day is being held on the 10th of October, this event was held for the first time in 1992, and has been held annually ever since. Looking after your mental health is just as important as looking after your physical health.
Some tips to look after your mental health:
Practise meditation or mindfulness to calm down and reduce anxiety. There are lots of ways to include mindfulness in your day - you can take time to focus on your breathing or try out mindfulness colouring.
Take time out to do exercise. Whether it's going for a walk or attending a yoga class, exercise is a great way to de-stress and look after your mind and body.
Have a digital detox. Phones and social media can cause us to feel anxiety and pressure. Taking some time away from technology, whether it's short breaks away from your phone or a day where you limit all technology, can be really helpful for reducing stress and worry.
Talk it out. If you're ever worried about your mental health or start to feel like you're becoming stressed or anxious, talking to someone you trust, such as a friend or family member, is a good way to calm yourself down and look after yourself.
World Mental Health Day is a day dedicated to promoting the understanding of mental health education, awareness and advocacy. Most people who are affected by mental health issues simply want to lead independent lives whilst contributing to their community and families. With the right support, we can help people with mental health issues live lives that are complete, fulfilled, and free of stigma.
"What we change inwardly, will change outer reality" meaning how we behave or do things has an effect on those around us, leading change by example.
Autumn Term 2020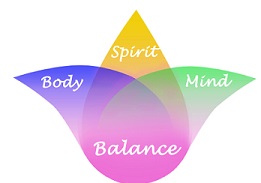 Spiritual Well-Being
Autumn is a great time for long walks in the countryside, getting fresh air and taking in the sites and sounds of nature. Havering has a number of country park areas; Havering Country Park in Collier Row, Bedfords Park, Dagnam Park, Thames Chase and Hornchurch Country Park, to name just a few. Long family walks offer the perfect time to put the phones away and chat.
Physical Well-Being
Aim to do your 10,000 steps every day and make sure you raise your heart rate with a brisk walk, at least once a day.
Intellectual Well-Being
With the start of the academic year in September, it is a good time to set learning goals for the year ahead.
Emotional Well-Being
In the current pandemic situation, it can be a worrying time for some. These websites might offer some support.
Here is a 10 minute Meditation for those with stress and anxiety. It may help you to take time out.
Here is a Music well-being page - Music for Well-Being
Social Well-Being
Whist social gatherings are difficult with social distancing guidelines, it is still good to talk and very important to do so. Use social media and Zoom for face to face chats and share your concerns. Don't hold your emotions in, talk to someone, family or friend.
This website has a number of ideas for starting the conversation, especially in relation to mental health.