Open Evening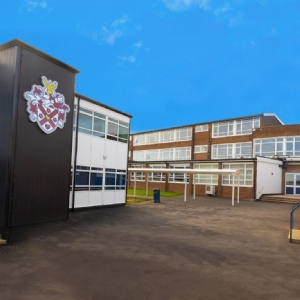 Our Open Evening this year is on Thursday 14th September 2023, doors open at 5.30pm.
There will be 3 opportunities throughout the evening for you to hear from our Chair of Directors, our students and myself about life at the Academy.
These will be at 5.45pm, 6.30pm & 7.15pm in our main hall.
Due to high demand in previous years these talks will be ticketed. Tickets will be allocated on the evening on a first come, first serve basis; so please arrive early to avoid any disappointment.
In addition to this there will also be the opportunity for you to take a guided tour with one of our many student volunteers or walk freely around the school with a copy of our prospectus.
A history of excellence underpins the progressive nature of our school. Emerson Park Academy creates well-rounded individuals who excel in the arts, academically and on the sporting field. First-class teaching and the continual drive for excellence are the cornerstones of our practice.
There is something unique about an education at Emerson Park Academy. The secondary school journey is full of excitement, opportunity and wonder.
We would be delighted and proud should you take this journey with us.
Mr S McGuinness – Head teacher