Sports Awards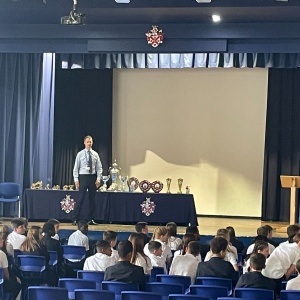 We hosted our Sports Awards Evening on Thursday 14th July 2022, for the first time since 2019.
A night that saw 107 awards given out, ranging from players and performers of the year in various sports, a number of curriculum achievement awards, and the evening ended with teams of the year, athlete of the year and recognition of sporting excellence outside of school.
Big winners on the night included Year 7 pair Lois Smith and Ethan Wood who picked up four and three awards respectively, and from Year 8 duo Abigail Rogers and Jordan Taylor who both picked up three awards.
The PE department would thank everyone for their efforts this year, and we are already excited for what awaits next year.