Clubs and Workshops
British Sign Language Club
The course is now complete and 14 students have now successfully qualified for level 101 – this is a massive achievement and one undertaken completely in their own time.
Many thanks to Year 11 student, Lacie P., who organised it all.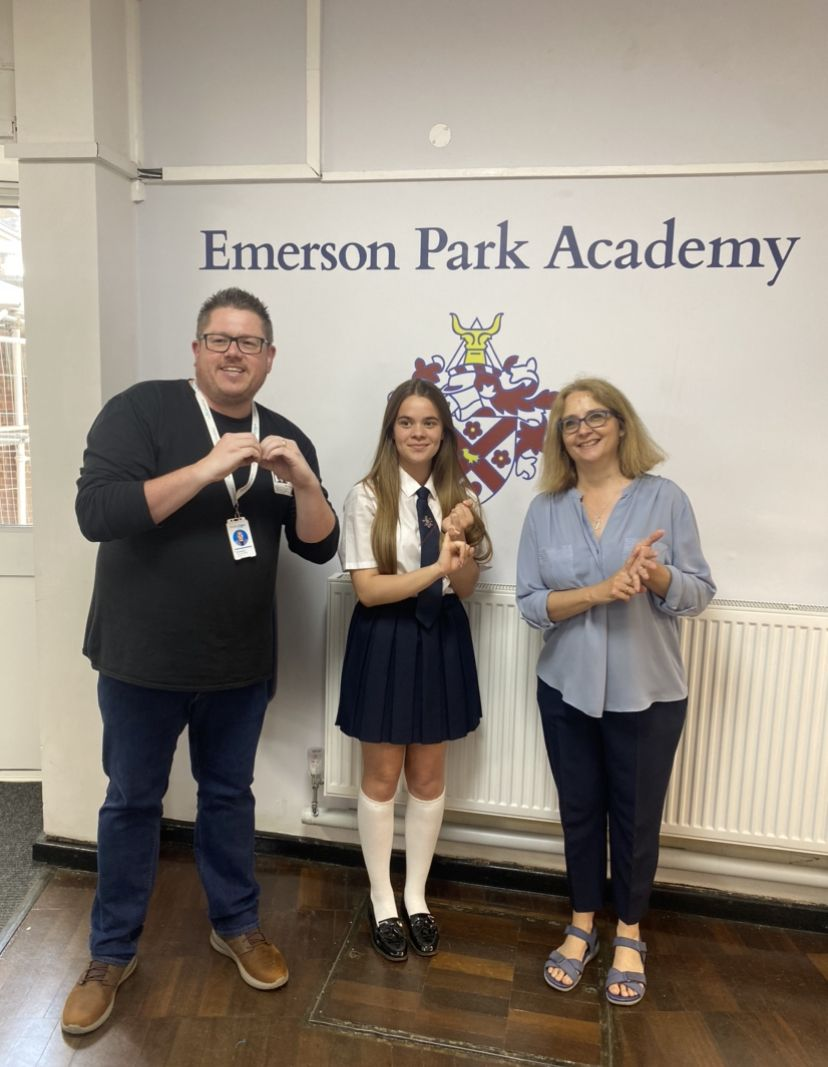 GCSE Art and Photography
Every night after school.
Workshops at lunchtime.
KS3 Art
Monday after school
KS3 Photography
Wednesday after school.
Erasmus Global Links
Year 9 - Half-termly workshops
Social Science - Debating Society
After school - Thursday.
The Debating Society going from strength to strength. The group has drawn up a code of conduct, and chosen four topics to research; eventually one will be chosen by the group to debate. In the meantime, the group has had a number of small debates to develop their debating and communication skills.
Design Technology Clubs
DT Club​
Tuesdays
3.00-4.00pm
Miss Garnham
C7
Open to all KS3 pupils
Eco-Committee
Wednesdays
lunchtime
Mr Dennis
T3
​Selected Pupils across all year groups
Fashion & Textiles
​ Mondays
3.10-4.10pm
Miss Boyse
T1
Year 11 Textiles Students
Drama
Year 10 - National Theatre Connections rehearsals after school Wednesday, Thursday and Friday.
Geography
Wednesday Lunch - Year 11 exam support and work completion
Thursday Lunch - Green Flag Club (All years)
Music Clubs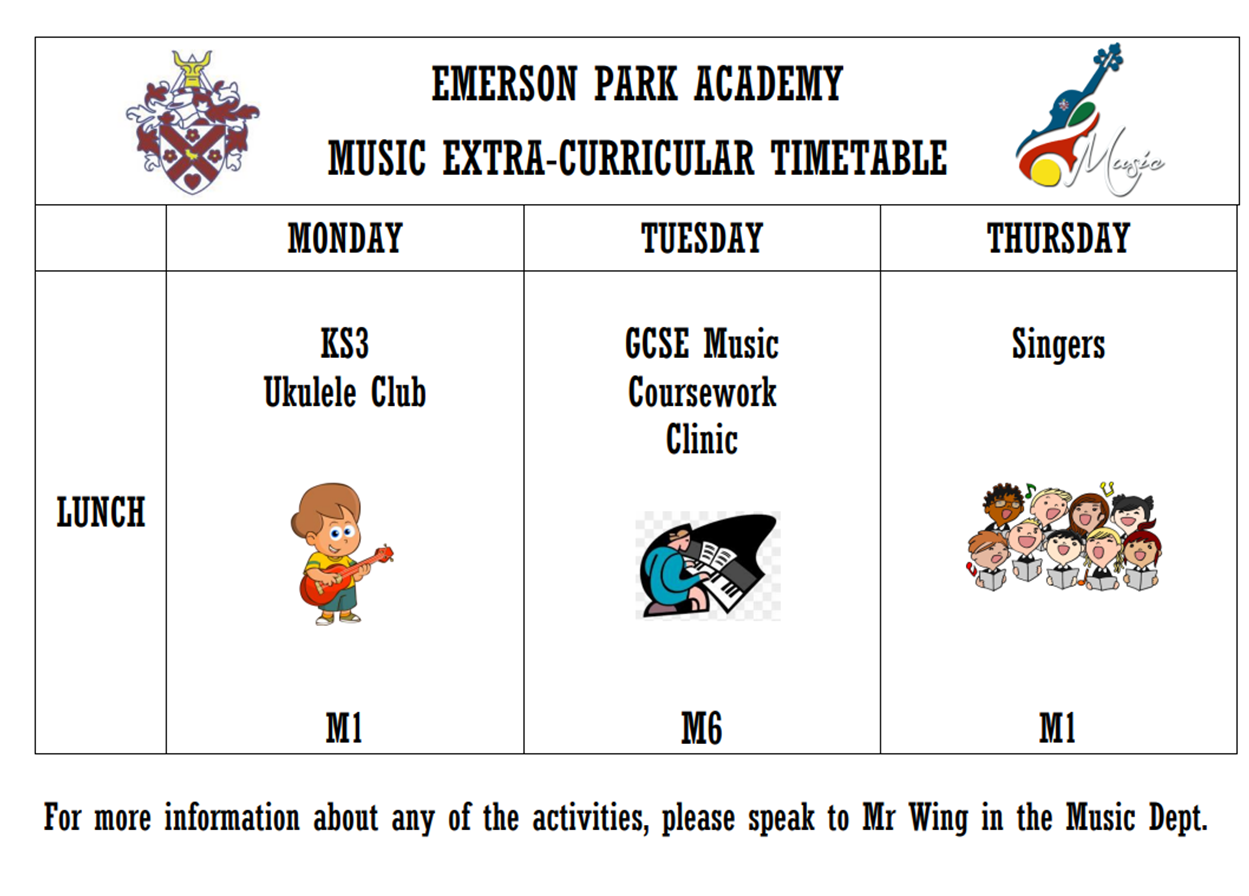 Sports Clubs
*Limited Numbers. Table tennis-you must get a pass from Mr Wheeler that morning.
DAY

Boys Girls

Mon

Lunchtime

*All years Table tennis

*KS3 Basketball Shooting club

*All years Table tennis

After school

All years Rugby

Year 10/11 Netball

Tues

Lunchtime

Year 7 Football

Year 9 Football

Year 8 Basketball

After school

Year 9 Girls Basketball

Year 7 and 8 Netball

Wed

Before School

Year 8 Football

Lunchtime

Year 10 and 11 Basketball

*All years Table tennis

*All years Table tennis

After School

Year 7 Basketball

All years Girls Football

Thurs

Lunchtime

*All years Table tennis

Year 9 Basketball

*All years Table tennis

Year 9 Girls Netball

Fri

Before School

Year 10 Football

Lunchtime

*GCSE students Table tennis

Year 11 Football

*GCSE students Table tennis