Community Well-Being
Spring Term 2021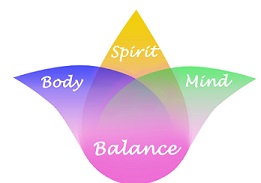 Spiritual Well-Being
As we start 2021, we find ourselves in a lockdown situation once more. Going for walks in the countryside, getting fresh air and taking in the sites and sounds of nature, are once again really important for our well-being. Havering has a number of country park areas; Havering Country Park in Collier Row, Bedfords Park, Dagnam Park, Thames Chase and Hornchurch Country Park, to name just a few. Long family walks offer the perfect time to put the phones away and chat.
Please also refer to the Mindfulness form activity, it is attached to this page as a PowerPoint. It has a lot of useful tips and guided meditations that can be used by the whole family.
Physical Well-Being
If you are not isolating then aim to do your 10,000 steps every day and make sure you raise your heart rate with a brisk walk, at least once a day. Follow the Couch to 5K programmes given to you by PE. If you are isolating then try to fit in a 'Joe Wicks style' workout every day.
Intellectual Well-Being
Pupils should follow their timetable and complete all work set, it is important to stay in this routine and keep brains active.
Emotional Well-Being
In the current pandemic situation, it can be a worrying time for some. These websites might offer some support.
Here is a 10 minute Meditation for those with stress and anxiety. It may help you to take time out.
Here is a Music well-being page - Music for Well-Being
Social Well-Being
Whist social gatherings are difficult with social distancing guidelines, it is still good to talk and very important to do so. Use social media and Zoom for face to face chats and share your concerns. Don't hold your emotions in, talk to someone, family or friend.
This website has a number of ideas for starting the conversation, especially in relation to mental health.