Free School Meals 
Are you eligible for free school meal support?
If you or your child is receiving any of the following benefits you may be eligible for free school meals.
If it is confirmed that your child is entitled to free school meals, they will remain eligible until they finish the phase of schooling (primary or secondary) they are in on 31 March 2022. There will be no need to inform your school or the council if your personal circumstances change.
Parents should use this link to make an application:
Free school meals | School support | The London Borough Of Havering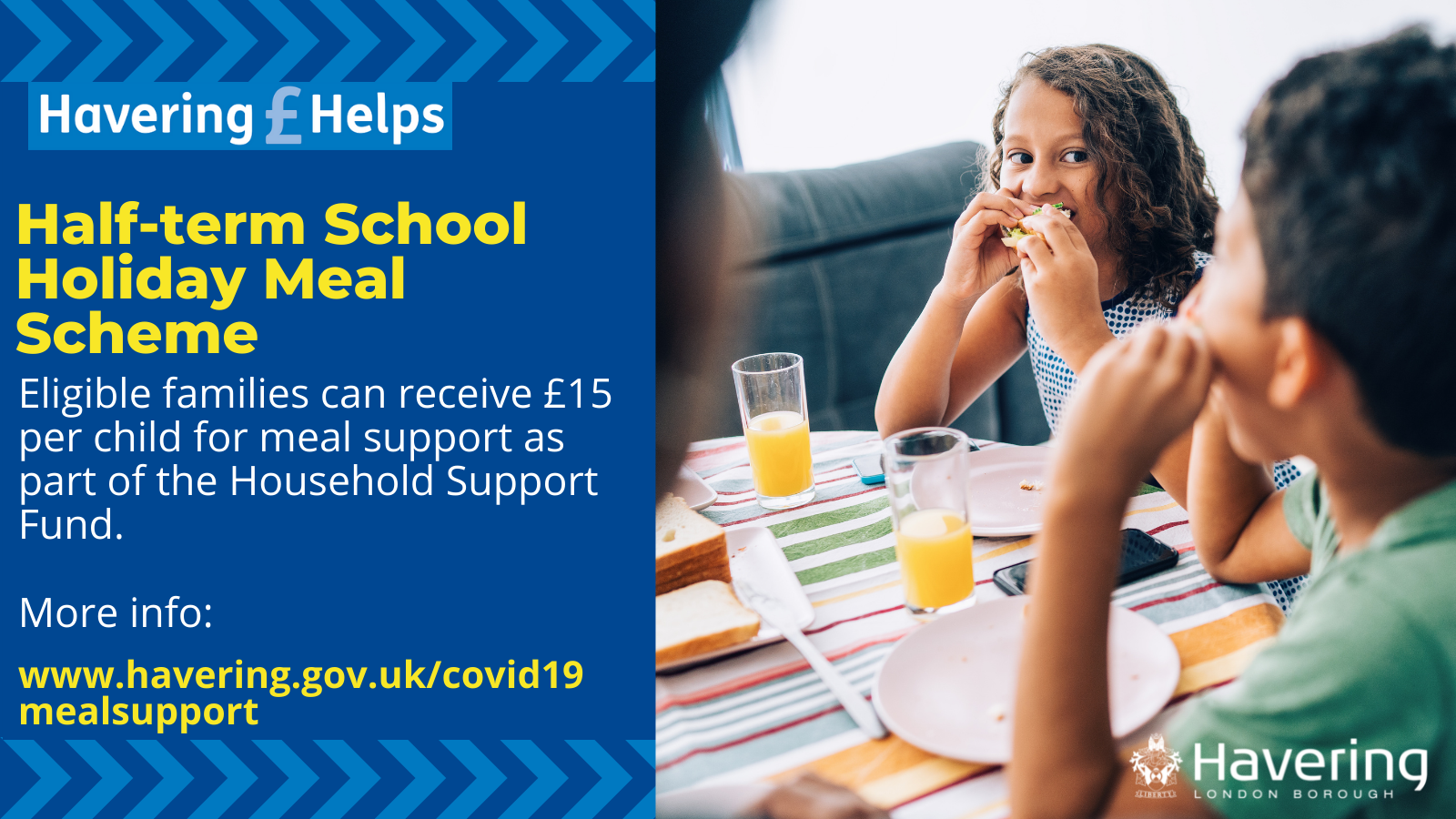 Please click here for the link to the Havering Family Services Hub.
Help with Food
Food banks can provide you with free food and other essential items. Visit Trussell Trust to find a local food bank please visit: www.trusselltrust.org/get-help/find-a-foodbank
Food Bank Vouchers
The food bank work with frontline care agencies that identify people in crisis and issue them with a food bank voucher.
There are three food banks in the borough.
Collier Row food bank- www.collierrowromford.foodbank.org.uk
Harold Hill food bank- www.haroldhill.foodbank.org.uk
Rainham food bank - www.rainham.foodbank.org.uk
The Food Pantry
The link below allows anyone to sign up to become a member. Which will enable them to be able to access the Community Food Shop at the Harold Hill Community Hub on Tuesday's and Thursday's from 1pm - 4:30pm. Please visit the link listed below.