Sporting Alumni
Emma is a fantastic Ice hockey player, who has been playing as a Netminder for 6 years. She even has a clip on YouTube, with over 311,000 views including lots of fantastic comments from as far afield as Canada the home of Ice Hockey!
During 2016, Emma racked up a range of achievements including: playing in the National Finals for Chelmsford (one of the top four teams in the country); winning the National Finals with the Bracknell Ice Bees girls team; representing the South East U13 Team in the Sheffield Conference Tournament, the England U13 Development Team in Prague and the England U14 Girls team in Finland. Finally, she finished top of the statistics table for U13 Netminders with a save rate of 93.5%. A truly amazing accomplishment.
In recent months, Emma again went to the National finals with both Chelmsford and the Bracknell Ice Bees; represented the South East Conference team in Sheffield; played in Prague with the England U13 team; played for the GB U16 girls in Nottingham and has been selected to go to the School of Excellence in Hull where the England U15 girls team will be selected for this year's trip to Finland.
This year she is again top of the statistics table improving her save rate to 94.1%.
Emma's aim is to one day play hockey for Team GB.
Please see the following link to view Emma's YouTube clip: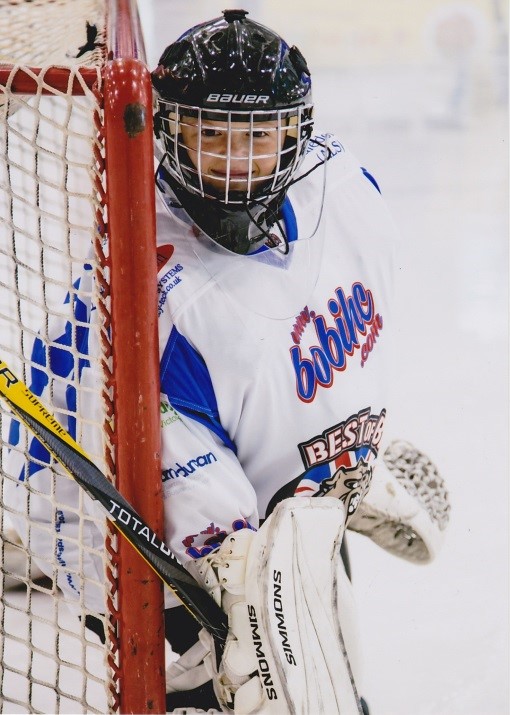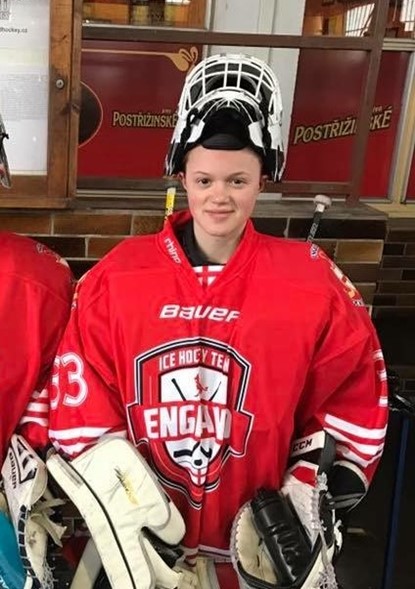 Amelia C.
Amelia participates in Archery, and competes most weekends and she has broken the UK record! Amelia competed in the Middlesex County Championship and Visitors UK. Amelia completed the first session and her high score broke the current UK record. Second session Amelia again scored high. Only first session scores count for any records or results purposes but as Amelia had shot the double her combined score was high enough to beat the current double Portsmouth UK record. Amelia won her 1st place as a visitor competitor and actually outshot the women and the men too. Amelia broke 2 UK records but will have to await official confirmation. Distance on this occasion was 20 yards, shooting 60 arrows at a 60cm target.
When outdoor season starts in April Amelia will go up a distance to shoot 50m for her age group. However, Amelia has already entered adult category competitions in April where she will need to shoot 70m.
Amelia has just received an offer to shoot for the Essex and Suffolk County Archery team in their upcoming 4 way county match later in the month.