Trips and Events
Year 10 STEM Challenge Day
Last week, 37 of EPA's More Able Year 10 pupils were taken to the CEME centre in Rainham, for a STEM Challenge day.
The idea behind the STEM experience days is to highlight to pupils how the academic disciplines of science, technology, engineering and mathematics are functional in a work environment; engaging pupils' interest in studying these subjects further.
Our pupils were shown how to programme a robot, make a game app, connect electrical circuits, and engineer models using K'Nex. It was great to see all pupils enjoying the many different aspects of each of the different areas, whilst having fun learning and applying these new skills.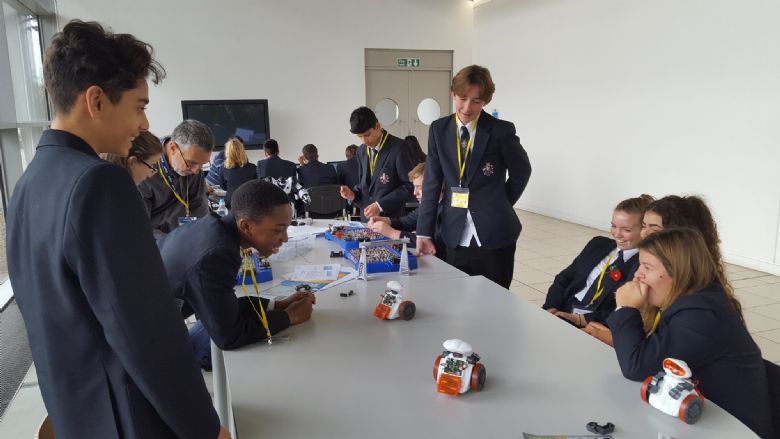 Wadham College Visit
This week, 15 of our More Able pupils had the opportunity to visit Wadham College - one of Oxford University's biggest sites. The pupils were invited to attend one of the Aspiration Days at the college and were lucky enough to experience academic taster sessions in either Medicine or Law; guided tours of the historic grounds; interviews with Student Ambassadors and the chance to visit the National History Museum of Oxford with a lecture from the curator.
All our pupils had a fantastic day and were overwhelmed by the stunning architecture, interesting lectures and range of opportunities that would be available to them if they followed the path to Higher Education. We hope that this has inspired them to look forward to University life.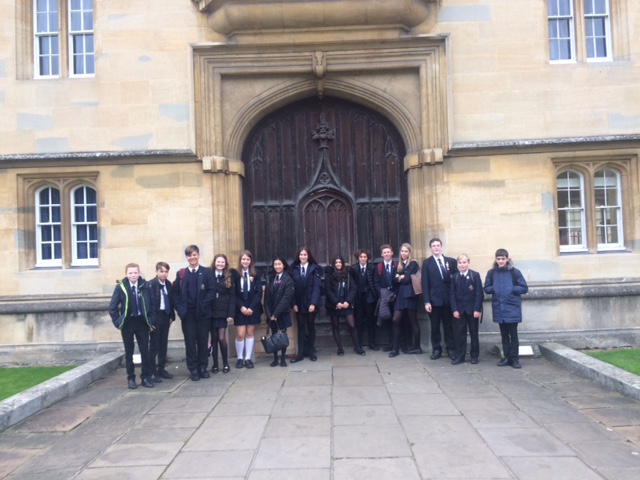 MFL Pupils of the Week
Certificates have been awarded to the following pupils, who have gone above and beyond to achieve their full potential in language lessons:
· Lucy C. (Year 7)
· Callum C. (Year 8)
· Frankie H. (Year 9)
Felicidades! Félicitations! Congratulations!
To find out the new winners for each week please follow the MFL Faculty on twitter at: @MFLFacultyEPA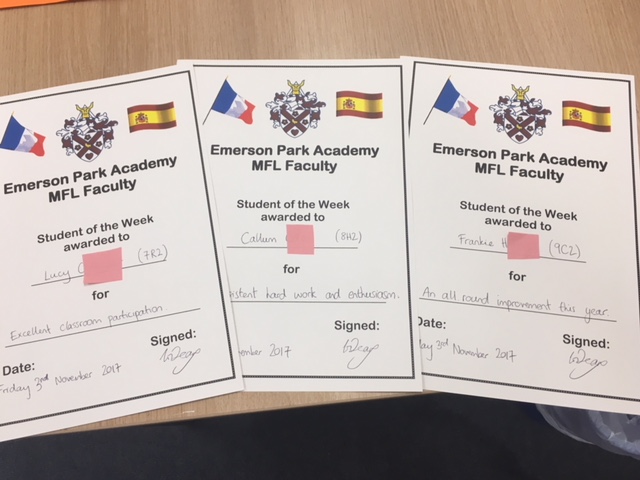 Geography Trip: Sorrento
Day One- Sunday 22nd October
On Sunday, we arrived at school at 1:30am. It was cold and everyone was clearly tired but very excited. The flight to Naples was quite short, most of us slept: especially the teachers! We arrived in sunny Naples around 10.30am (local time) we were greeted by our 'tour guide' for the trip, Marilyn.
We then drove around Sorrento for a few hours and saw some fantastic and beautiful scenery. We witnessed nearby towns, beaches, and deep blue aquatic seas. We stopped to take numerous photos. Everyone's mouth was hurting by the end due to excessive smiling! After the multiple photo opportunities, we arrived at a farm where we were greeted by some cows and their calves. They were very cute! The farm we were at specialised in the production of olive oil, mozzarella, fresh wine, and the growing of lemons. We saw the production of both olive oil and mozzarella. At the end of the discussion, we got to sample some Italian foods for lunch. We had mozzarella from the farm with Italian meats as a starter, mozzarella pasta for main, and a lemon cake for dessert. It was delicious!
After a long day, we arrived at our hotel; were given our keys and told to unpack. In the evening, we watched 'Pompeii' in preparation for the next day, however, by 9:00pm most of us were asleep!
Day Two- Monday 23rd October
We woke up at the crack of dawn to get ready, have breakfast, and depart for Vesuvius. We arrived at and drove up the long roads leading to the vast volcano. The roads were twisty and bendy and made Mr Mallett, who's scared of heights, feel sick! Again there were some amazing photo opportunities of the large towns scattered beneath us. When we made it to the visitors centre we began our vast climb up the mountain. The higher we got the more stunning the views. Unfortunately, half way during our climb we encountered a storm, the first one in four months! There were strong winds, hailstones, thunder and lightning, and severe rain all in the space of ten minutes. Although this eventful experience delayed our climb, we eventually made it to the top of the mountain to witness intense winds and a gigantic crater. When we returned to the bottom of the mountain and back to the visitor's centre, we had our pre-prepared lunch and headed for Pompeii.
Arriving in Pompeii we witnessed some beautiful and moving scenes; it was very interesting yet sad to see the devastating effects of the volcanic eruption. As Mr Mallett led the guided tour, other passers-by stopped to listen to what Mr Mallett had to say, thinking he was a proper guide!
After Pompeii, we assumed that we were going straight to bowling but the language barrier with our new driver was difficult to overcome, however, with Miss Coleman's persistence we finally made it to the bowling alley. It was really fun, everyone enjoyed it and it was a great way to end the day. Mrs Hedges was congratulated for her overall win. To wind down the day, we watched 'The Italian Job' in the hotel sitting room, however, again most people were half asleep by 9:00pm.
Day Three- Tuesday 24th October
Everyone was up early, again, ready to leave for our boat ride to the island of Capri. The boat trip was enjoyable and fun, even though it made a few people feel a bit sea sick. We arrived in Capri and took a wander, witnessing some beautiful sights including: travelling on a funicular, visiting Villa Jovis with its beautiful views across the bay of Naples and viewing the spectacular Arco Naturale, a natural arch formed by coastal erosion. Again, there were some extraordinary photo opportunities that we took advantage of, taking group photos and the occasional selfie (Mr Coker!). As part of Miss Coleman's group we got lost (typical, of course) and as a result we went back down to the main town earlier than the other groups and had lunch in a ridiculously expensive restaurant. Although it was nice I don't think I could afford to eat there again! We then sampled some Italian ice cream, which was delicious! When we were reunited with the other groups, we had free time to explore Capri until we had to leave at 3:30pm.
Back at our hotel we had dinner and then after we took part in a quiz. We were in teams with the people from our rooms. The first sets of questions were Geography based, then general knowledge, and the final questions were based on events that had occurred during our trip. It was very funny, mainly due to Mr Mallett's awful attempt at singing. Again, by 9:00pm most of us were fast asleep.
Day Four- Wednesday 25th October
This was our last full day. Firstly, we went to the Amalfi Coast and on our travels we learnt about geographical elements of the scenery surrounding us, including weathering and coastal erosion. The Amalfi Coast presented some beautiful scenery, especially in Positano. We shopped around the Amalfi Coast and had lunch and more ice cream; we then left for Sorrento. We shopped around Sorrento and discovered some amusing gifts to take home to our families. At 7:00pm, we went for a meal at a local Pizzeria and sang happy birthday to Mr Mallett. When we arrived back at the hotel we packed our bags ready to leave early the following morning.
This was an excellent and thoroughly enjoyable trip!
All the pupils who went would like to say a big thank you to Mr Coker, Ms Coleman, Ms Hardie, Mr and Mrs Mallett and Mrs Hedges
Written by Charlie L. Year 10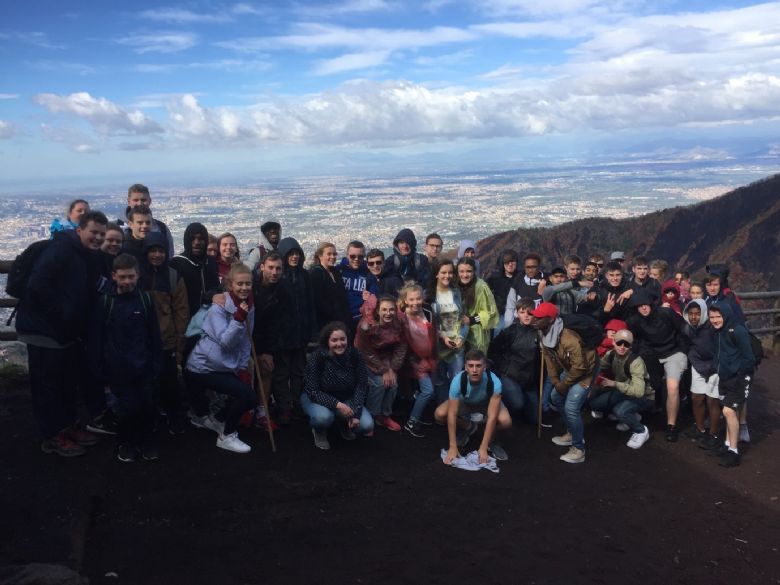 Mensa IQ Test
Last half term, all of our More Able pupils at Emerson Park Academy had the opportunity to sit the world famous and hugely challenging Mensa IQ test. This is one of the World's most prestigious and complex tests; where the majority of entrants are adults.
The academy has since received the results and we are delighted to announce that all pupils who were entered achieved IQ scores well above the national average. Impressively, 26 of our pupils have been offered a Mensa membership due to achieving an IQ score that places them within the top 2% of the country.
We were particularly thrilled that 4 pupils at Emerson Park Academy achieved the highest IQ score possible of 162. It is estimated that German-born theoretical physicist Einstein and celebrated cosmologist Hawking have IQs of 160. Therefore, these 4 pupils scored a whole two points higher than some of the World's most recognised scientists.
We are proud of all pupils who rose to the challenge and volunteered to take the test; they are a great credit to the school.
Where the results of those who gained Mensa membership are rightly celebrated, it must be emphasised that all results show extremely high levels of IQ and indicate the high degree of ability across the school as a whole.
Please follow the link below for the published report in the Romford Recorder:
Romford Recorder: Mensa IQ Test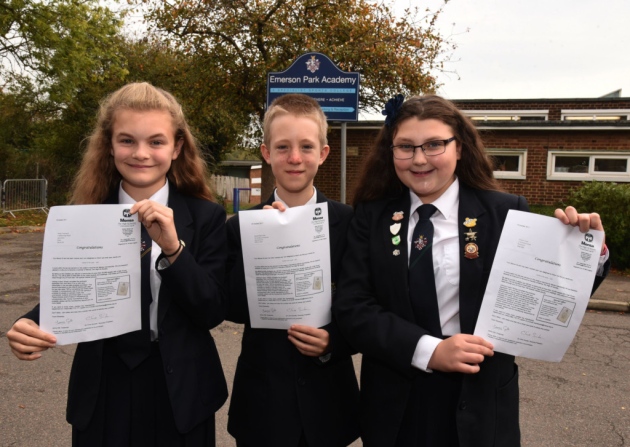 Global Mental Health Awareness Day 2017
Tuesday 10th October was Global Mental Health Awareness Day. To recognise this important event, Emerson Park held year assemblies to raise pupils' insight into the stigma and discrimination which is often faced by those experiencing mental health issues.
The school is also proud to have a group of Mental Health Ambassadors from Year 11: Kwame A, Lilly-May G, Jack T, Ella T, and Sam Y. These pupils developed an information stand which was displayed in the foyer throughout the week, where students and staff could access information, take part in quizzes and even practise some meditation techniques. It was great to see that over 100 pupils pledged to help create a positive attitude towards mental health in our community. In addition, they raised £135 for the charity MIND, which helps people with mental health issues and concerns.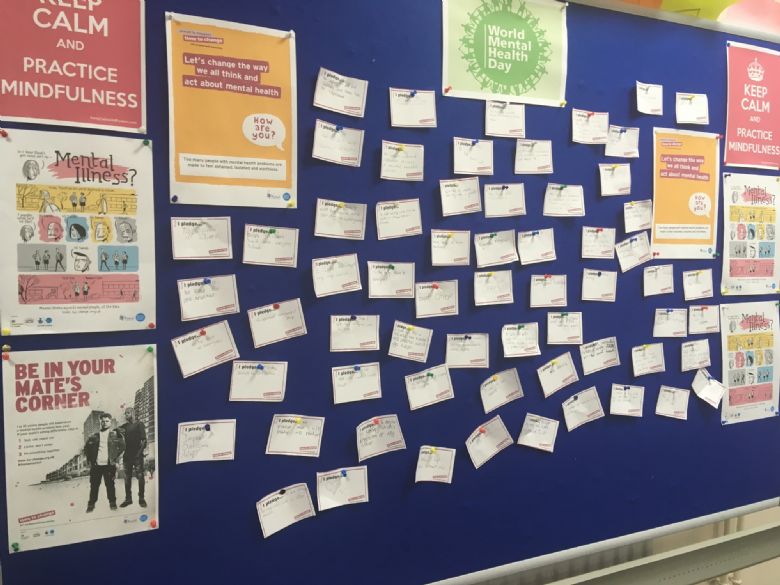 Mentoring Programme 2017
Recently, Emerson Park Academy's Mentoring Programme was launched with 21 Year 8 pupils being appointed as mentors to our new Year 7s.
The programme takes place during form time, and provides support for our Year 7 pupils throughout their first year. The mentors will work with their allocated group to complete a Mentoring Handbook. This will give them the opportunity to get to know the Year 7s, as well as being able to pass on their knowledge from their own experience of secondary school.
These sessions will continue once every half term throughout the year enabling pupils to share their experiences and ask questions. The mentors will also have the opportunity to volunteer at a lunchtime club for Year 7s who feel they need further support settling into secondary school.
I would like to congratulate our mentors; I am looking forward to working with them in the coming months.
Mrs Freeman (Mentoring Programme Coordinator)
Mentors: Yasmine A, Callum B, Rosie B, Rheannon C, Heather D, Cerys F, Queinton G, Talor G, Bailey H, Charlie M, Nathan M, Benjamin O, Pranav P, Sam P, Ellie R, Sydney R, Maisie T, Evie Wa, Evie Wh, McKenzie W, and Samuel W.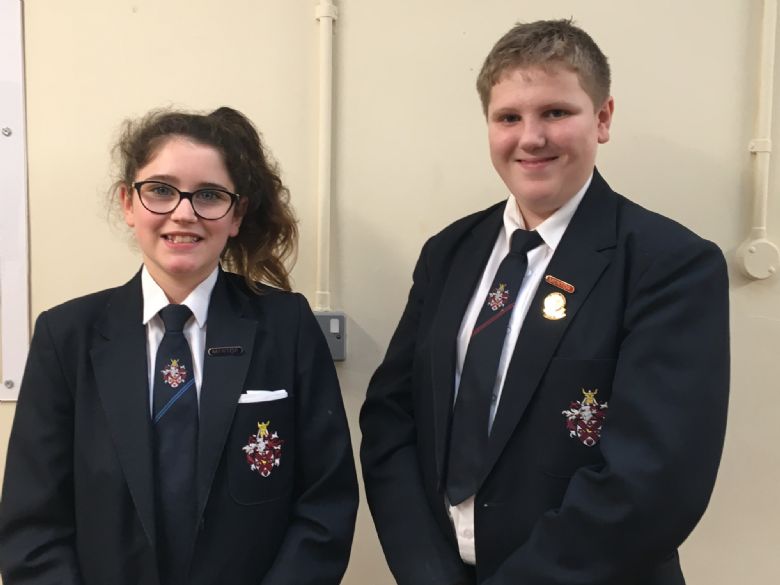 ---